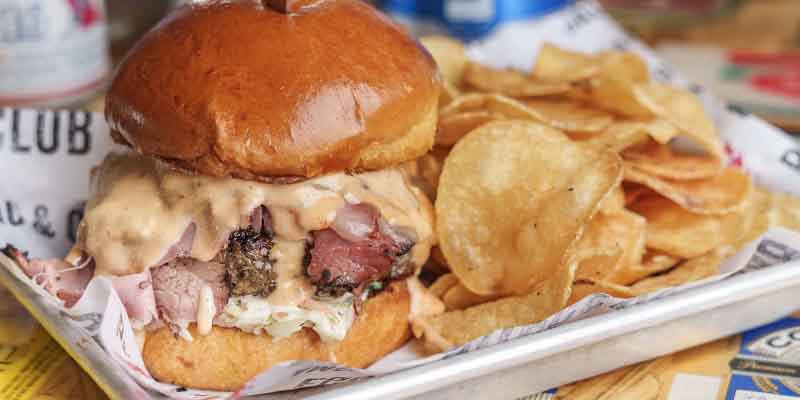 Central Phoenix Neighborhood Burger Joint
Our central Phoenix location is on the east side of 7th Street, South of Bethany Home Road, convenient access to the 51 and the I-17 freeways off of Bethany Home Road Exit. We are close to downtown Phoenix museums, shopping, and more!
Cold Beers & Cheeseburgers Central Phoenix Reviews
Great place to watch sports and eat fantastic cheeseburgers. My new place to watch football. Love when they open all windows and you can people watch.
I love that they put a Cold Beer and Cheeseburgers location in central Phoenix. The food is phenomenal as well as the customer service. Our server was amazing.
Hit this restaurant after a Diamondbacks night game. My family and I all loved the food the drinks were ice cold and it was an inviting environment. All the serving staff were great I will definitely come back anytime I'm in the area. Thank you all!!!
I actually like this place my husband is in love with their wings & I normally get a burger and fries it's really good I highly recommend the food the drinks are pretty good as well the servers are amazing very alert, friendly and always checking in on you!
Amazing service, awesome food, and a really great atmosphere to watch any game! The suns game was a blast last night, thanks cold beers!
Amazing burgers and beers for football! Must be 50 tv's. Service was great food was good beers were cold. What's not to love. Get some!
7th Street Menu
Central Phoenix's destination for  huge selection of beers on tap, with a rotating selection to choose from and amazing hand formed burgers and delicious menu items. CBCB is known for gourmet hamburgers, but our restaurant also features handcrafted sandwiches, fresh salads, and much more. Check out everything we have to offer.