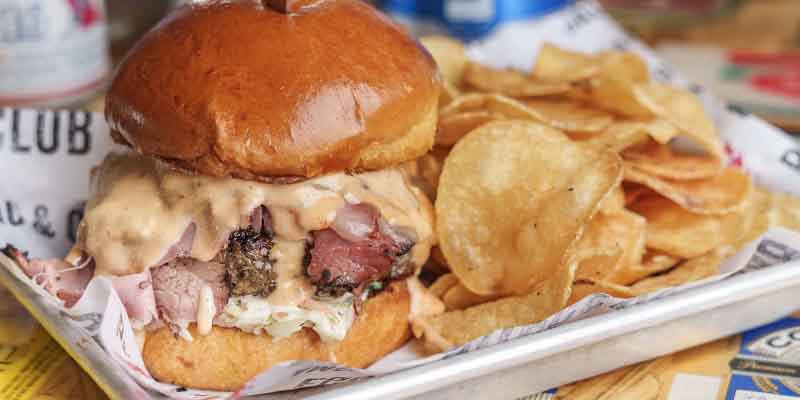 Scottsdale Burgers, Beer & Sports!
Monday – Thursday 11am – 10pm
Friday 11am – 11pm
Saturday 9am – 11pm
Sunday 9am – 10pm
Daily Specials
PARKING
Free parking in the parking lots around the restaurant.
Shea Restaurant Reviews
Running errands In Scottsdale we stopped at this hidden adventure. The desert hides it but it's worth finding. The food was good!!
Such a great local bar. What really stands out at Cold Beers though is the staff. There's a reason people keep coming back and that is the way you are looked after.
Oh man the food here was GOOD! I ordered the Mac & Cheese burger and it left me speechless! It was cooked to perfection and with a side of sweet potato tater tots I was beyond satisfied.
CB&CB has accommodated our large group all college football season. The wait staff does a great job checking in on us and make sure we have drinks and food. I highly recommend the Buffalo Chicken Eggrolls and upgrading to tater tots when ordering a burger or sandwich!
My wife and I stopped in to watch the Notre Dame Duke game . We got excellent service and a well paced serving experience. I had the All American burger which I would give 5 stars…
This neighborhood gem is amazing. Patio bar seating, plenty of room, masked staff and the food is amazing. Huge beer selection. I loved it.
I have had the vegan burger now 5 times and it is delicious each time, just consistently yummy and healthy.
Shea Menu
We're the neighborhood burger joint in Scottsdale on east Shea Blvd! Giant beer selection and hand made burgers! Check out everything we have to offer.